Our Wholesale Supply solution is tailored for businesses seeking a reliable source of high-grade specialty coffee products. We offer a wide range of coffee varieties sourced from the world's finest regions. Whether you're a café, restaurant, or retailer, our wholesale supply ensures a steady and exceptional coffee experience for your customers.

WHY WORK WITH BLACKSMITH?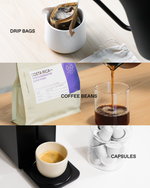 01
Diverse Range of Coffee Solutions
Coffee Beans, Coffee Capsules, Drip Bags, Brew Bags, you name it, we got you covered. Our coffees are sourced globally from renowned producers like Inmaculada from Colombia and Primavera from Guatemala, only to name a few!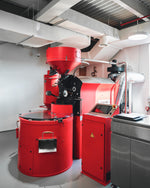 02
CLASS LEADING PRODUCTION FACILITY
The primary large-scale production takes place at Al Quoz, Dubai. Here, we meticulously assess and elevate each coffee variety. A temperature controlled room preserves the green beans at the utmost quality. Through automation process combined with time-tested equipments our certified experts consistently craft the perfect roast, ensuring an extraordinary coffee experience with every batch.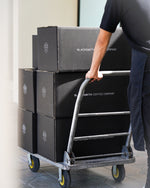 03
FLEXIBLE ORDERING & WORLDWIDE SHIPPING
Experience seamlessness with our flexible ordering system, tailored to suit your business needs. Whether you're a local enterprise or a global player, we ensure a hassle-free ordering experience. From order placement to delivery, we're committed to making your experience fffortless and globally accessible.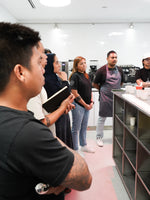 04
TECHNICAL SUPPORT & TRAININGS
Empower your team's technical proficiency with our dedicated support and training services. From mastering cutting-edge technologies to troubleshooting challenges, our experts provide unwavering assistance. We provide support, and expert guidance, ensuring your business stays agile and ahead in the ever-evolving coffee landscape.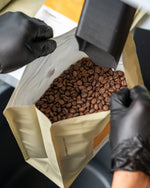 05
PRIVATE LABELING
Elevate your brand with our private label solution. Select from our collection or personalize your coffee to suit your flavor preferences. We provide design assistance for packaging and labeling.
REQUEST A QUOTE (OR) SAMPLES
Our Trusted Partners