COMING SOON
BELOW ZERO BEANS
EXPERIENCE COFFEE LIKE NEVER BEFORE.
Unlock a world of coffee exploration with our Below Zero Beans Box. Experience the freedom to choose an additional 21 coffees of your liking, tailoring your box to your exact preferences. All coffees are meticulously roasted for filter brewing, each offering a distinctive and unique flavor profile.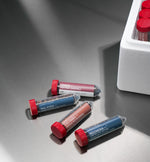 UNRIVALED VARIETY:
The "Below Zero Beans Box" offers a diverse selection of 15 of the finest coffees from around the world, each with its own unique flavor profile. This unparalleled variety ensures that coffee enthusiasts can indulge in a range of tastes and aromas, making every cup a delightful experience.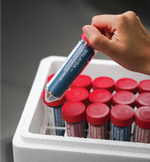 PROLONGED FRESHNESS:
Our innovative process entails freezing freshly roasted beans in carefully sealed, airtight containers, effectively suspending cellular activity and preserving the coffee at its zenith of flavor. This meticulous approach is dedicated to safeguarding the very essence of coffee, ensuring every cup delivers an unparalleled taste experience.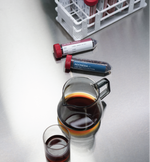 EXCEPTIONAL QUALITY:
All the coffees included in the box are meticulously roasted for filter brewing, ensuring the highest quality and flavor in every cup. This commitment to quality means that customers can savor the full potential of each coffee, appreciating the subtleties and nuances of different beans from around the globe.
Follow this guide to maximize the potential of your coffee beans
FREQUENTLY ASKED QUESTIONS
Where should I store my below-zero beans?

The regular freezer at your home with standard temperatures of 0° f or -18° c is fine!
Is it required to thaw/defrost beans before brewing?

No, you can start brewing straight away
Can I use it for Filter and Espresso?

We have roasted our beans for a filter profile and recommend trying them with filter brews. However, you can make an espresso with it too!

Will freezing coffee beans make them last indefinitely?

Freezing coffee beans can significantly extend their freshness, but they won't last indefinitely. Coffee beans will still gradually lose flavor over time, even in the freezer.
Can freezing coffee beans enhance their flavor over time?

Freezing coffee beans can help preserve their initial flavor and aroma, but it won't necessarily enhance their flavor beyond what it was when they were frozen. The goal is to maintain the beans' quality rather than change it.